I recently took part in the Christmas in July Book Swap hosted by
The Book Monsters
and was matched with one of the hosts, Kristen. She was really on the ball and sent my package out before I had even started my shopping! And so many awesome goodies!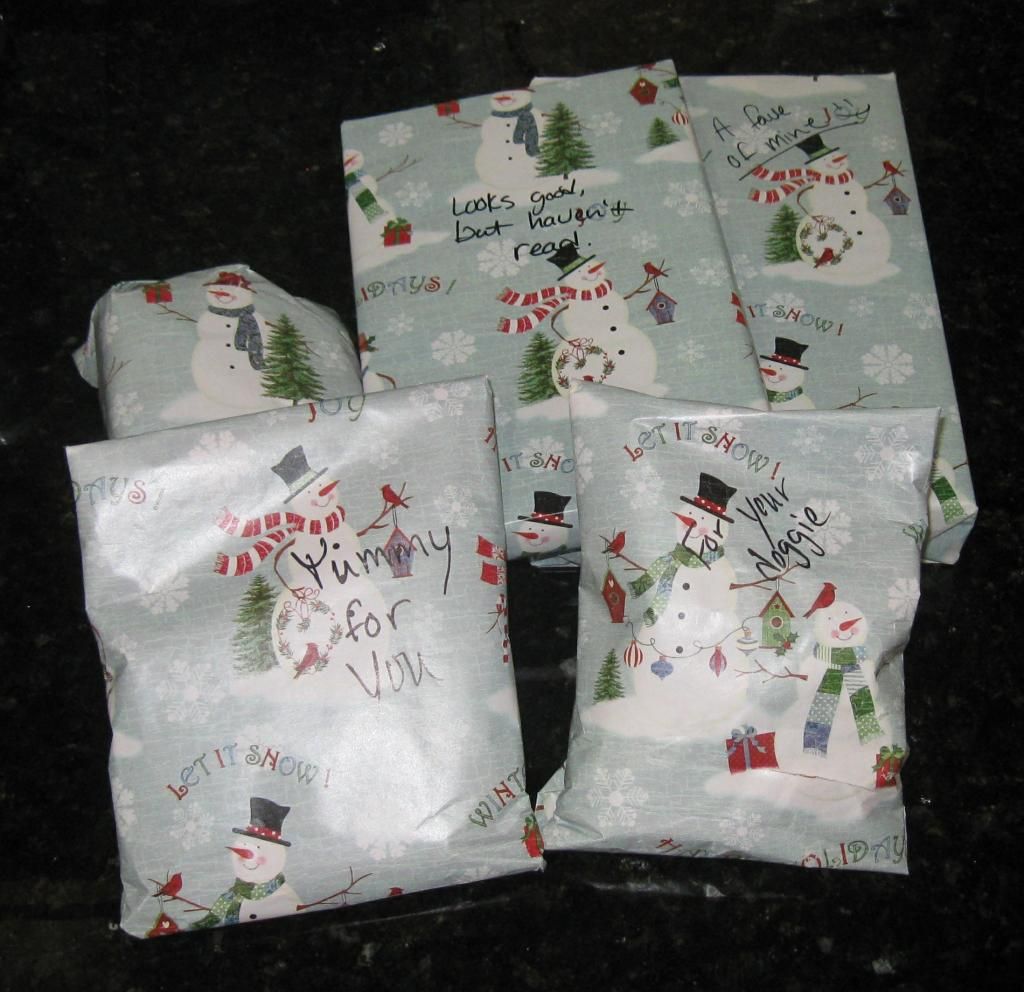 It really IS Christmas in July!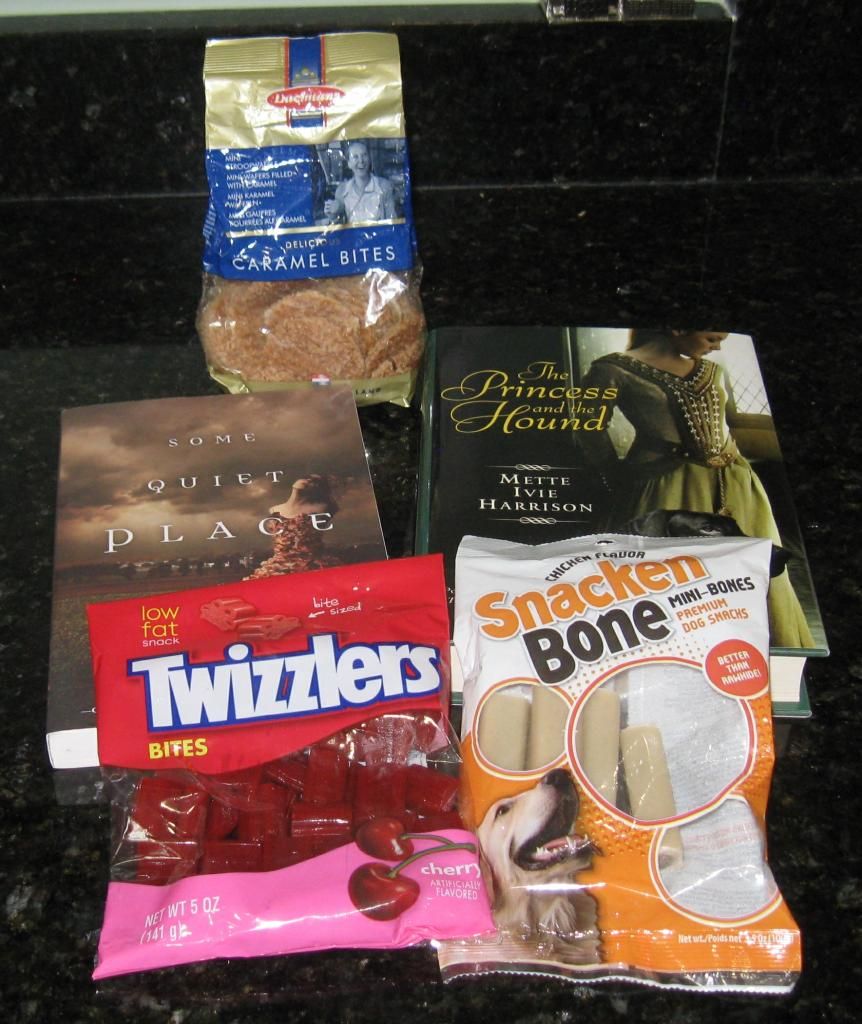 My goodies!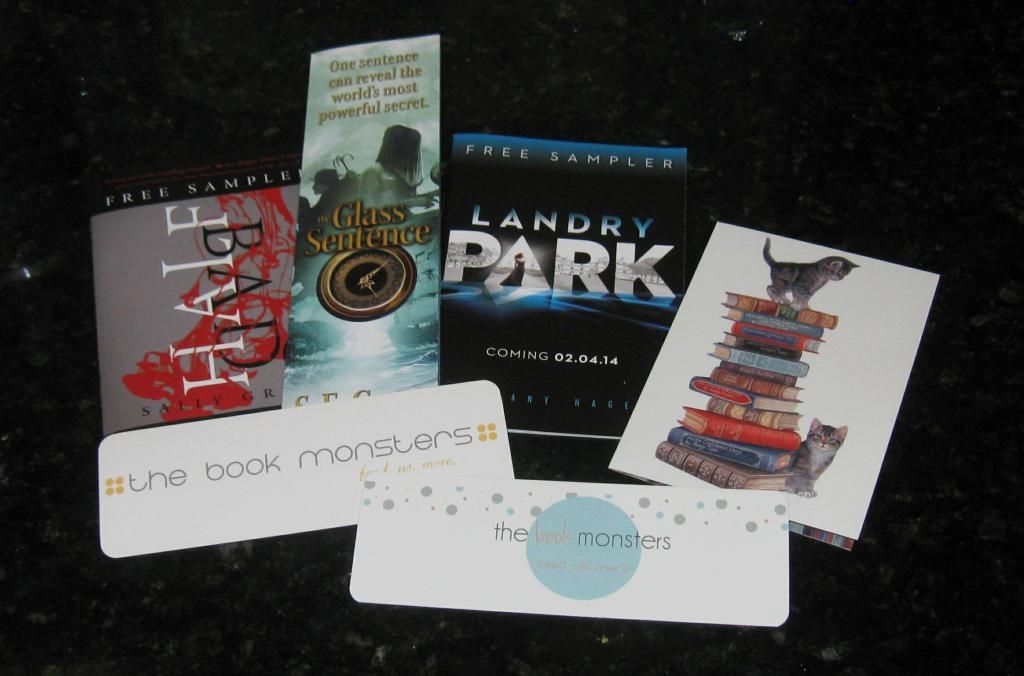 Kristen also threw in some book samples and bookmarks! How cool is it that she has her own bookmarks! Love it!
Some of my favorites! Love red Twizzlers and caramel wafers, and Kristen was even sweet enough to include something for my dog Waffles! Waffles is used to me unpacking boxes, but was all over this one for some reason. It's almost like she knew there was a package in the box for her!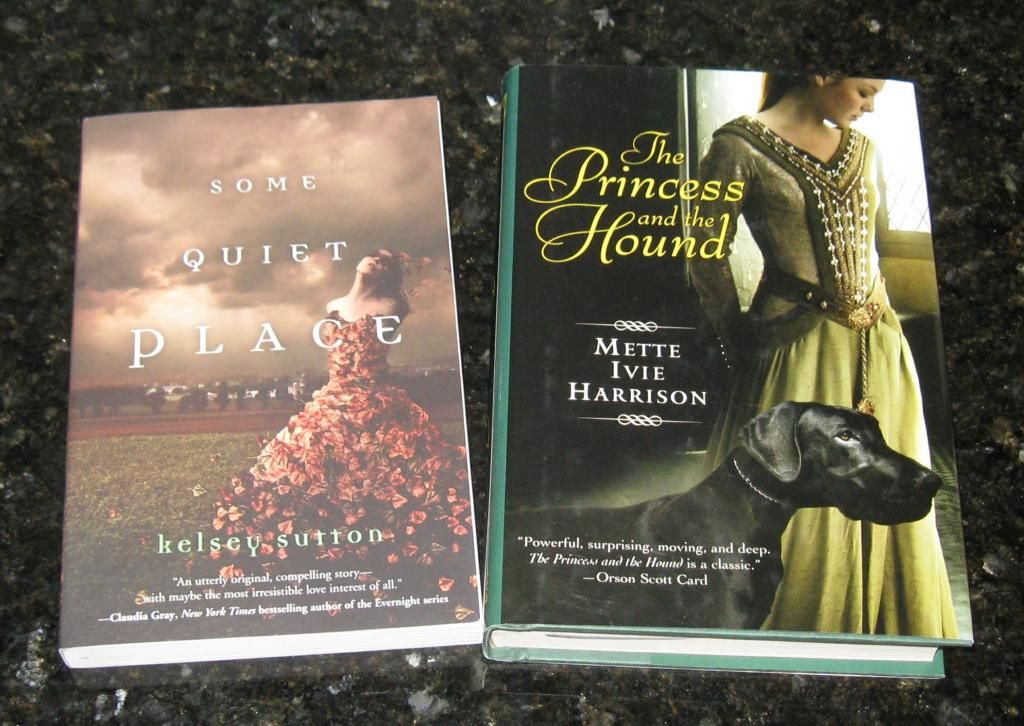 So excited to receive these two books! I gave Kristen free rein when it came to books and I couldn't be more pleased with her picks! Some Quiet Place doesn't sound like anything I've ever read before and I'm looking forward to reading it! I can't even imagine not feeling emotions, but actually seeing them. Wow! And I put The Princess and the Hound on my wishlist over four years ago and forgot about it, so excited for the reminder! Love books like that!
Very, very pleased with my goodies from the swap! Thank you again, Kristen! Hope you like your goodies, which will be in the mail to you soon!