Welcome to Cat Thursday, hosted by Michelle at
The True Book Addict
! Cat Thursday is a way to share fun pictures, tidbits, and news of all things cat related!
It's been a couple of weeks now without the foster kittens and things are definitely calmer around here, but also a little boring. As much as I love my dog, she's not half as entertaining as the kittens were!
The kittens liked to play while I was online, but I'd turn around periodically for a headcount. Sometimes it took awhile before I could find them all because they liked to hide. And sometimes it was like they were playing peek-a-boo with me. Too funny!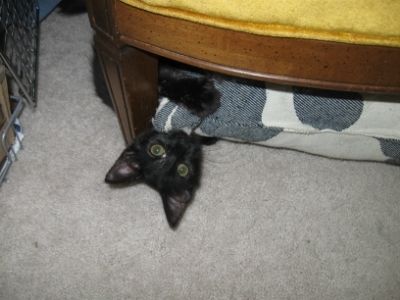 Tortellini. The pillow was supposed to keep them from hiding under the chair.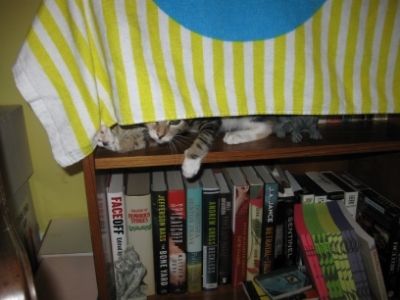 Houdini, living up to her name & trying to disappear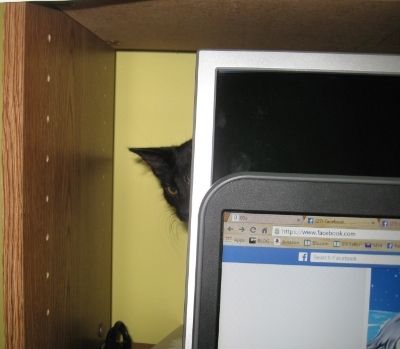 Tortellini, who knew full well that she wasn't allowed on the desk
I miss the kittens, but four was certainly a handful! Part of me wants to go get them and bring them back home with me, and part of me wants to foster another batch. Waffles felt neglected though and has been sticking close to me ever since they left, so going to spend quality time with her while I try to make up my mind. In the meantime, I have lots of good memories and cute pictures!