Welcome to Cat Thursday, hosted by Michelle at
The True Book Addict
! Cat Thursday is a way to share fun pictures, tidbits, and news of all things cat related!
One thing I've learned from the foster kittens is that they like to hang out. Seems like every time I turn around, they're either on the windowsill or my exercise bike! Very casual, just chilling out.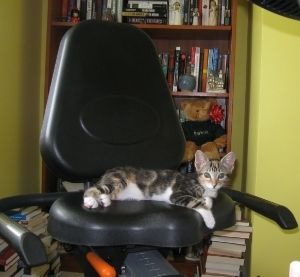 Houdini seems to like the bike the most.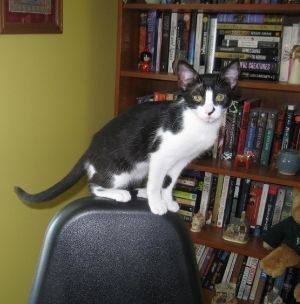 Katniss just has to be different! She's the only one who likes the back of the seat, but then she'll go hang out on the flat part so she can spread out and take a nap.
Not one to be left out, Tortellini will occasionally hang out on the bike, but her favorite place is definitely the windowsill!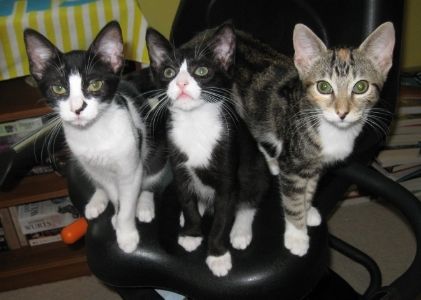 This is the only time I've ever tried to stage a picture because Buster is the only one who never hung out on the bike. I put him on the seat, took a couple steps back, then saw that he'd been joined by Katniss and Houdini. Figured I better grab the shot before he jumped down! First and last time I ever tried to force a pose.