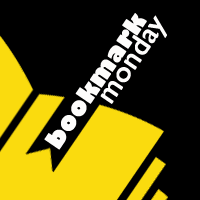 Since I collect bookmarks, thought it would be fun to join the
Guiltless Reader
for her Bookmark Monday posts!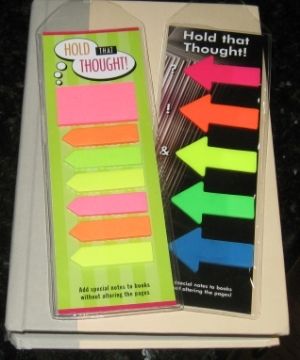 Hold That Thought bookmarks
These are one of my favorite bookmarks and I usually buy them in bulk to include with book gifts.
I love the idea of marking favorite passages with little post-it arrows! Learned the hard way to keep them in their plastic sleeves though, else the post-it notes come off in chunks. Oops!