Parajunkee
is hosting a Better Blogging Challenge again this year. She hosted something similar for 2014 and I had fun taking part, so thought I'd try it again this year! I like that the challenge is pretty flexible and you're not locked into doing every single task.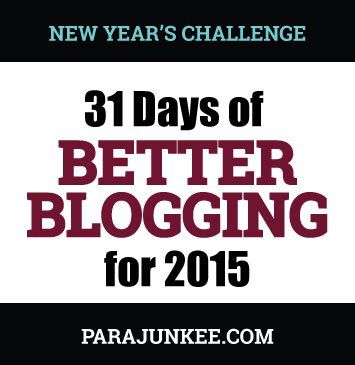 Day 31: Put Your Blog to the Test
Your task today is to put your blog to the test.
Rachel lists ten ways to put your blog to the test. I did well on some, not so well on others, and was totally confused with a few so skipped over them.
Test the speed of your blog - I used
Website Speed Test
, but my results were all over the place. Anything under 3 seconds is supposed to be good, but my results ranged from 2.17 to 15.4 seconds. Unless I hear otherwise, going to assume that my blog's load speed is in an acceptable range.
Test your server by doing a load impact test - not really sure what the results on this one mean, but didn't have anything in red so assuming that's good!
Use
BrowserShots
to see how your blog looks on all servers - This was a surprise, as my blog didn't look right in any of the screenshots! I've checked Chrome, Explorer, Opera, and Firefox and it looked okay, so am taking these results with a grain of salt.
Is your site mobile friendly? - I checked using both
Mobi
and
Google
. Mobi said that my blog would display very poorly on mobile phones, but Google said I was mobile friendly. Another test result I'm going to take with a grain of salt.
Check security, RSS and the general status of your blog using
Is My Blog Working
- Finally! A test that I passed with flying colors!
Check for
broken links
- I know that I have several broken links on my site and finding/correcting them is an ongoing project. There are quite a few, so it might take awhile.
Check how popular your site is, how engaged your users are and other stats using
Alexa
- Well, that was depressing.... My global rank is over the 14 million mark. This is why I don't like ranking sites!
A little sad that the Blogging Challenge is over, as I learned several things and had fun to boot! Have several new tools to play with and going to try a few of the ideas Rachel suggested. Love these challenges, as I always learn something new!