The Secret Santa exchange hosted by the ladies over at
The Broke & the Bookish
is one of my favorite swaps! For some reason, it's just more fun shopping for a fellow book lover! There's an added layer of excitement that isn't there for other exchanges.
I was a good girl this year and waited until Christmas to open my package. My Secret Santa was Alex from
Booksy Daisy Reviews
, and she did a fantastic job! Look at all of the goodies she sent me! There was even a little Santa stocking full of more packages! You can't see them from this angle, but the packages had little notes on them explaining why she chose the item. Such a clever idea!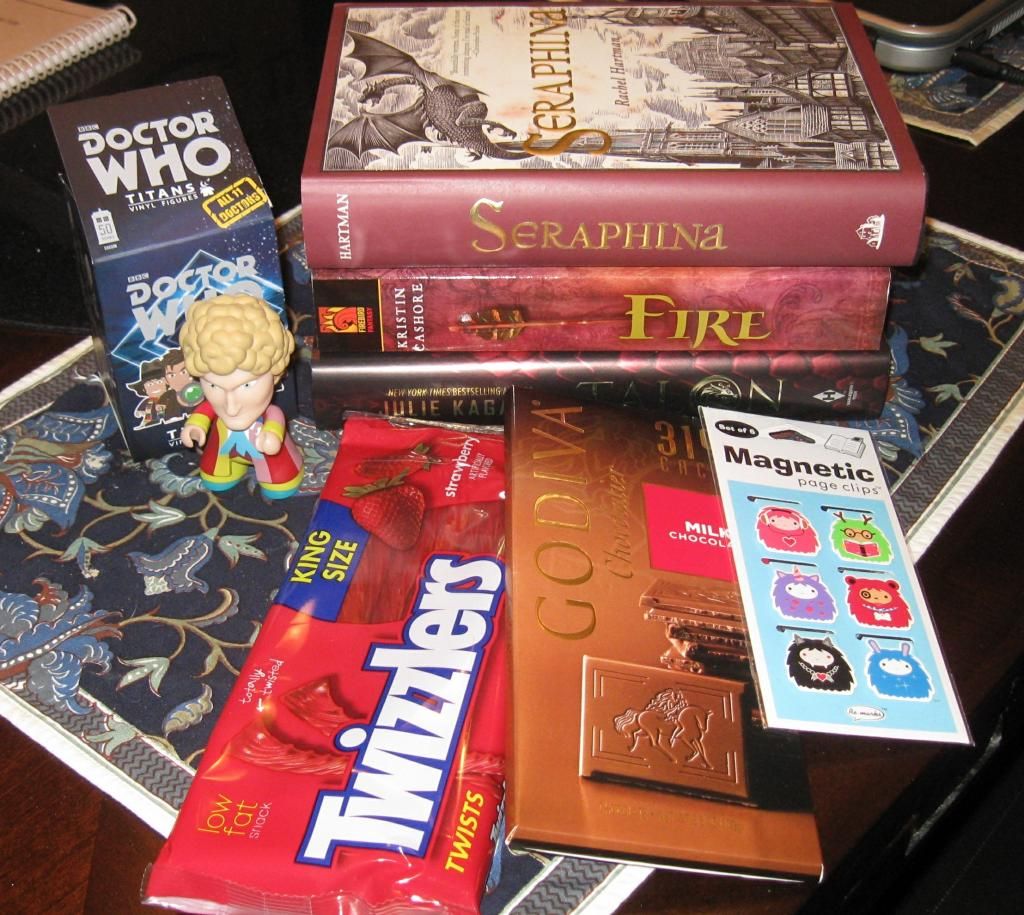 The goodies unwrapped! It's like Alex has known me for years and I feel so spoiled!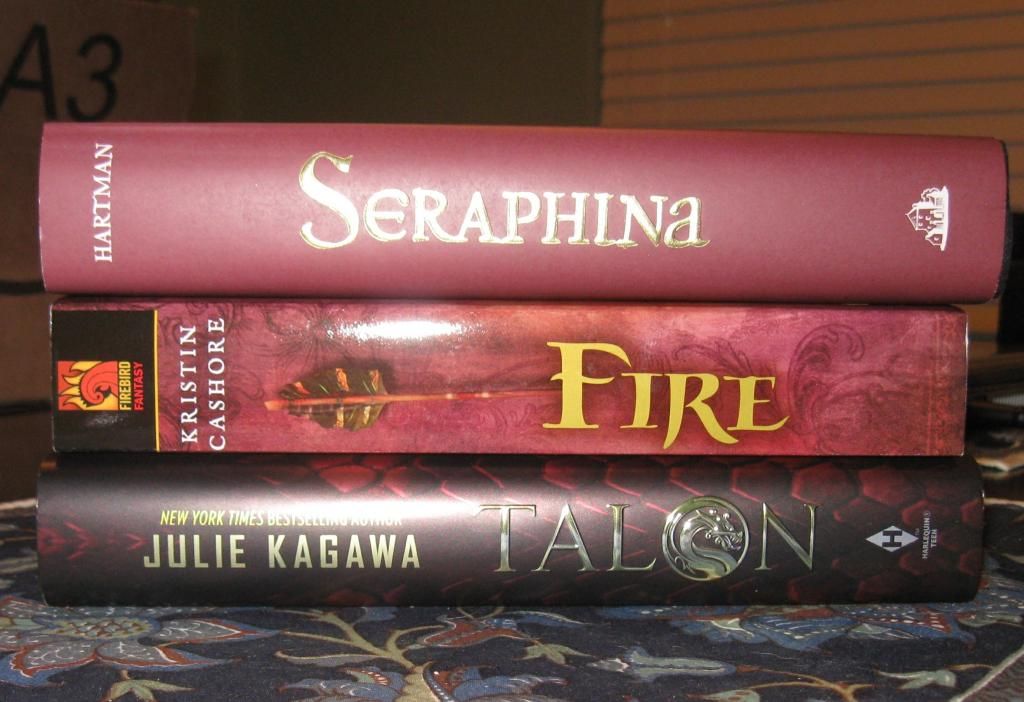 My new books!
Seraphina
- I love dragons, so Alex thought I could give this one a good home! Looks good!
Fire
- Alex loved this story and had to send me a copy when she saw it on my wishlist!
Talon
- the newest book from one of my favorite authors!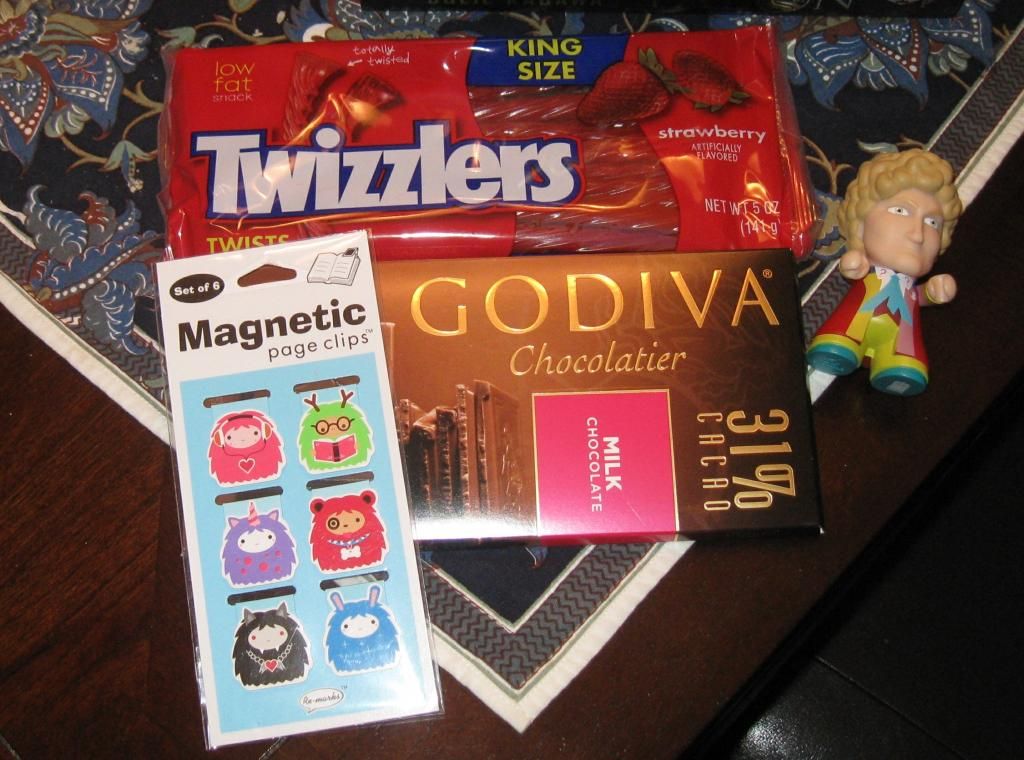 The non-book goodies.
My favorite candy - red Twizzlers
Magnetic page clips - such a cute idea for bookmarks!
Godiva milk chocolate bar - yum!
A Dr. Who Titans toy of the 6th Doctor - love Dr. Who!
Alex, I can't thank you enough for my presents! I couldn't have picked out anything better, and it's like you've known me for years! I love absolutely everything, and can't wait to start reading my new books!
Anyone else take part in a Secret Santa exchange this year? Would love to see what you got!