Usually this post is about the books I've received over the past week or so, but thought I'd switch things up a little and share some of the non-book items I received over the holidays! Some are actual books, but the rest are bookish-related. All are wonderful!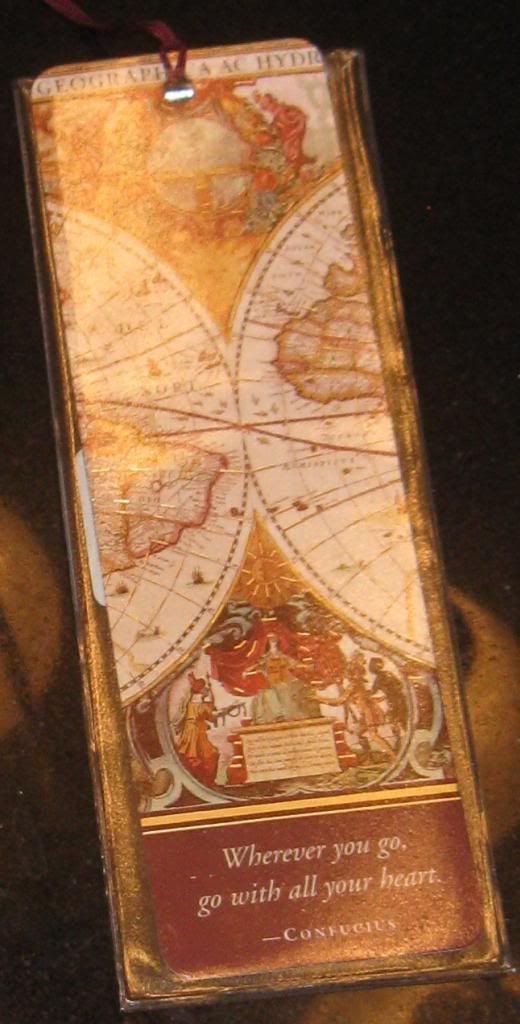 I belong to a book club and one of the ladies gave me a bookmark for Christmas. The perfect gift for me, as I collect bookmarks! And it's a map of the world, which fits perfectly in with my love of travel. How the heck does she know me so well already? *L*
***
My friend Tammy over at
Bo's Book Nook
sent me a box full of goodies! I thought that she was going to send me 1-2 books, so imagine my surprise when I found not only a lovely stack of books, but a treasure trove of wonder inside!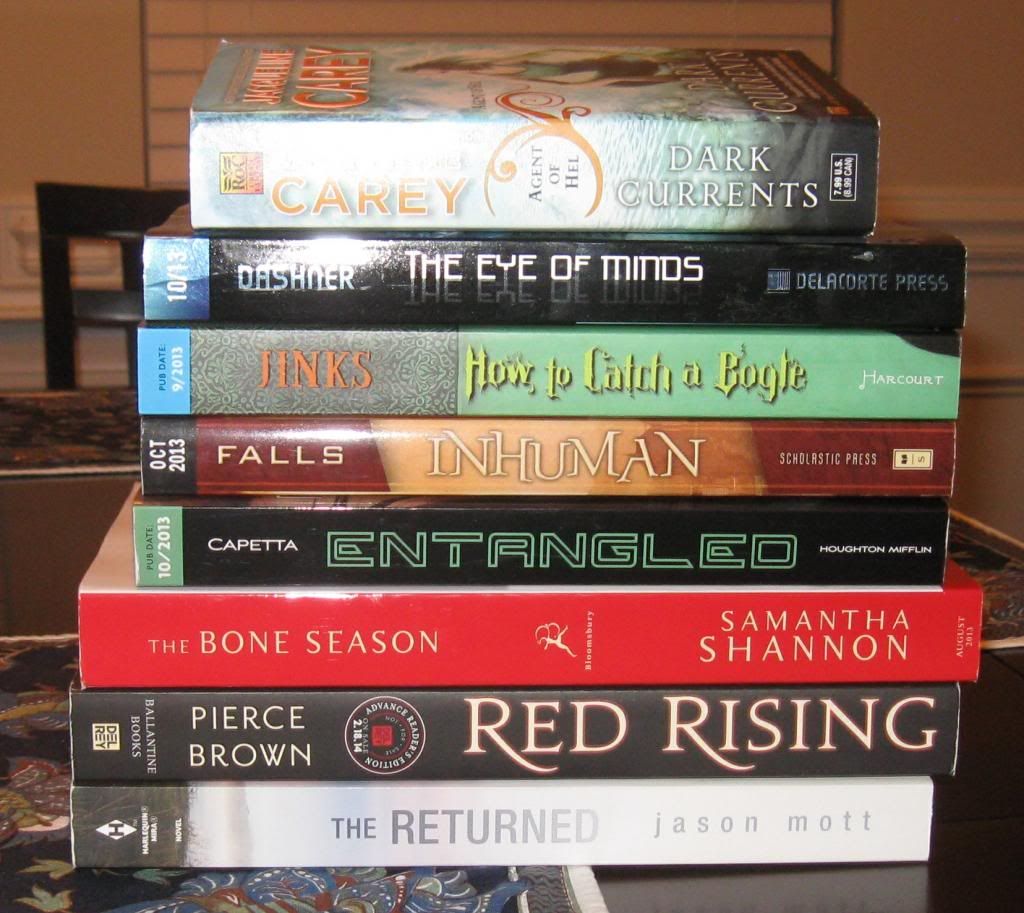 As if the stack of books wasn't enough, she also included a tin of tea in a very cool container (I'm a BIG tea fan!), a little Whispering Angel Titans toy from Doctor Who, and the coolest Whispering Angels t-shirt ever! (I tried to terrorize play with the dog with the angel, but she wasn't impressed and blinked anyway.)
I can never thank you enough, Tammy! You're the best!
***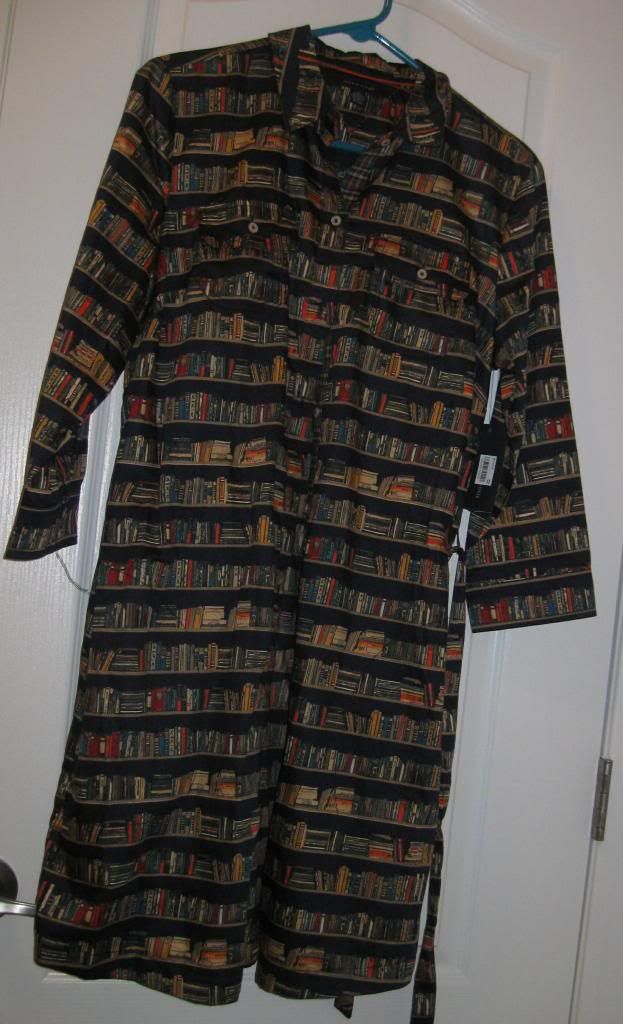 Another total surprise from my friends Pallavi and Maureen - the coolest dress ever! They know how much I love books, so found me something with book fabric! I'm not a big dress fan, but tried it on and think I can swing it as a shirt-jacket. I have the best friends ever!!!
***
Another Whispering Angel surprise for Christmas! My parents surprised me with Doctor Who socks and a River Song journal! Forgot to take a picture of the journal, but it's my new favorite! I collect journals, so just need to decide how I want to use this one.

Based on these gifts, I must talk about Doctor Who an awful lot. *L* Looking forward to seeing how the new Doctor settles into the Who-Universe!

What did you receive this week?