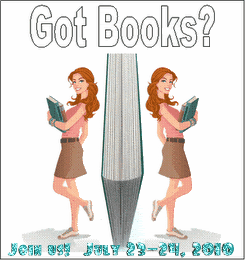 Welcome to the celebration!
So what is this all about?
This is a celebration about books and the bloggers who love them! Be honest, where do you find most of the books in your TBR piles? If you're like me, you discover them via your fellow book bloggers! So this event is to celebrate book bloggers round the world by shining a light on their efforts, spreading the word about their sites, and to have a little contest fun along the way!
In what I hope will become an annual event,
Got Books?
is a collection of over 100 book bloggers hosting giveaways during a 48 hour period. Hosted by GMR at
Satisfaction for Insatiable Readers
and Danielle at
There's A Book
, it's sure to be tons of fun! Be sure to check out the official
Got Books?
site for a list of all the participating blogs! I know I'll be visiting everyone to discover new blogs and to enter some cool contests!
So what's in it for you? Glad you asked! The below books are in need of a good home, and I'm hoping you'll help out. I really enjoyed all three of these books, and want to spread the word about their awesomeness!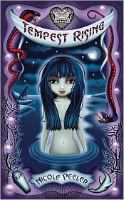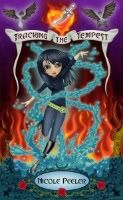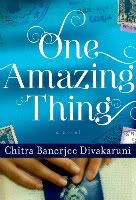 And of course, you'll need a tote bag for all of your new books! Picked this up at the Chronicle Books BEA booth in May, and it's nice and sturdy!
Interested in how can you enter? Easy! Just fill out the below form, and that's it! You can leave a comment if you like, as I love comments, but they will not count as entries.
UPDATE: Open to US and Canada!
*Open to US/Canadian mailing addresses only
*Must be at least 13 years old (or have parental permission) to enter
*Entries will be accepted from Friday, July 23rd, 2010 through Saturday, July 24th, 2010, 11:59PM EST
*The winning name will be picked using a random number generator
*All entries must be submitted using the form on this post. You MUST include your email address, as this is how the winner will be contacted
*The winner will be announced and contacted via email no later than Monday, July 25th, 2010, and will have 48 hours to respond with their mailing address. Should they fail to respond in the given time frame, a new winner will be chosen.
*Winner's name and address will be used for the purpose of mailing the prizes only, and will then be discarded.